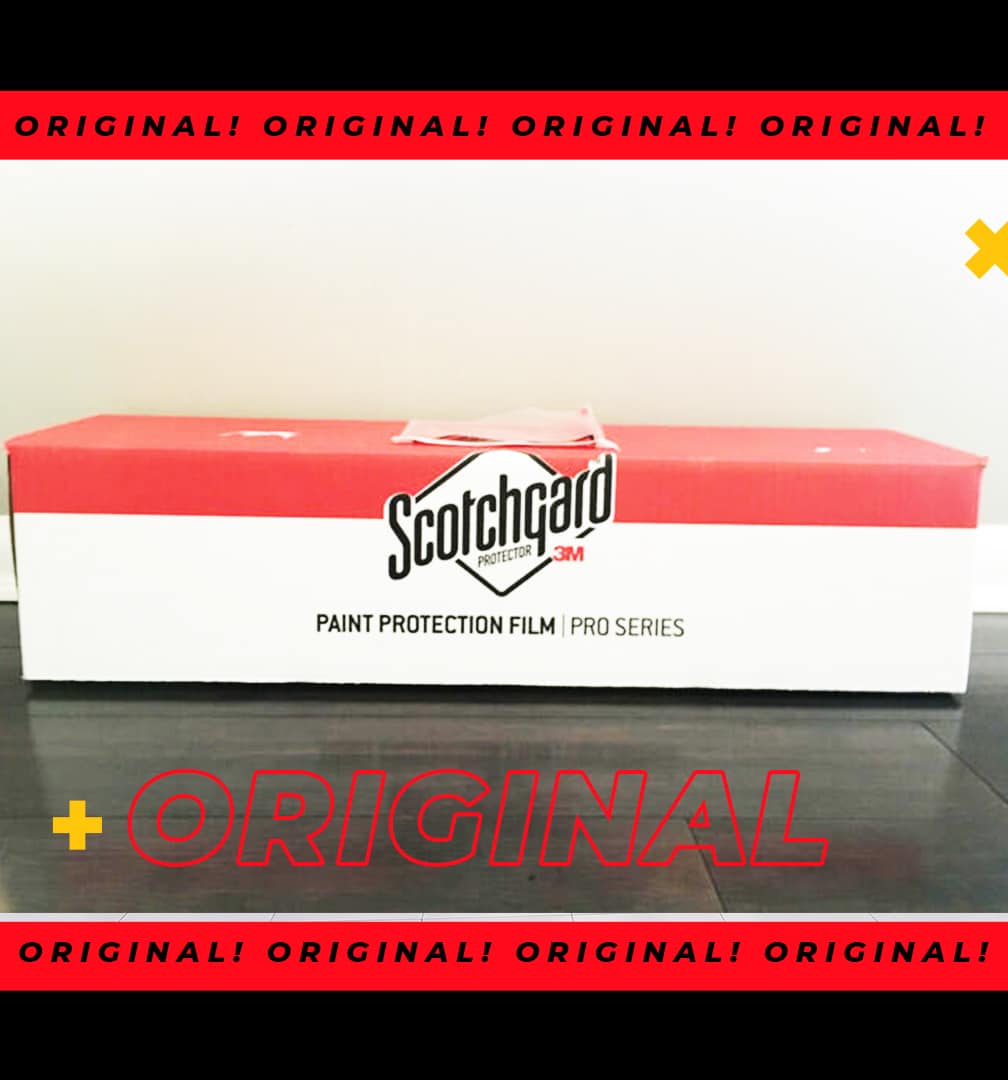 Paint Protection Film Pro Series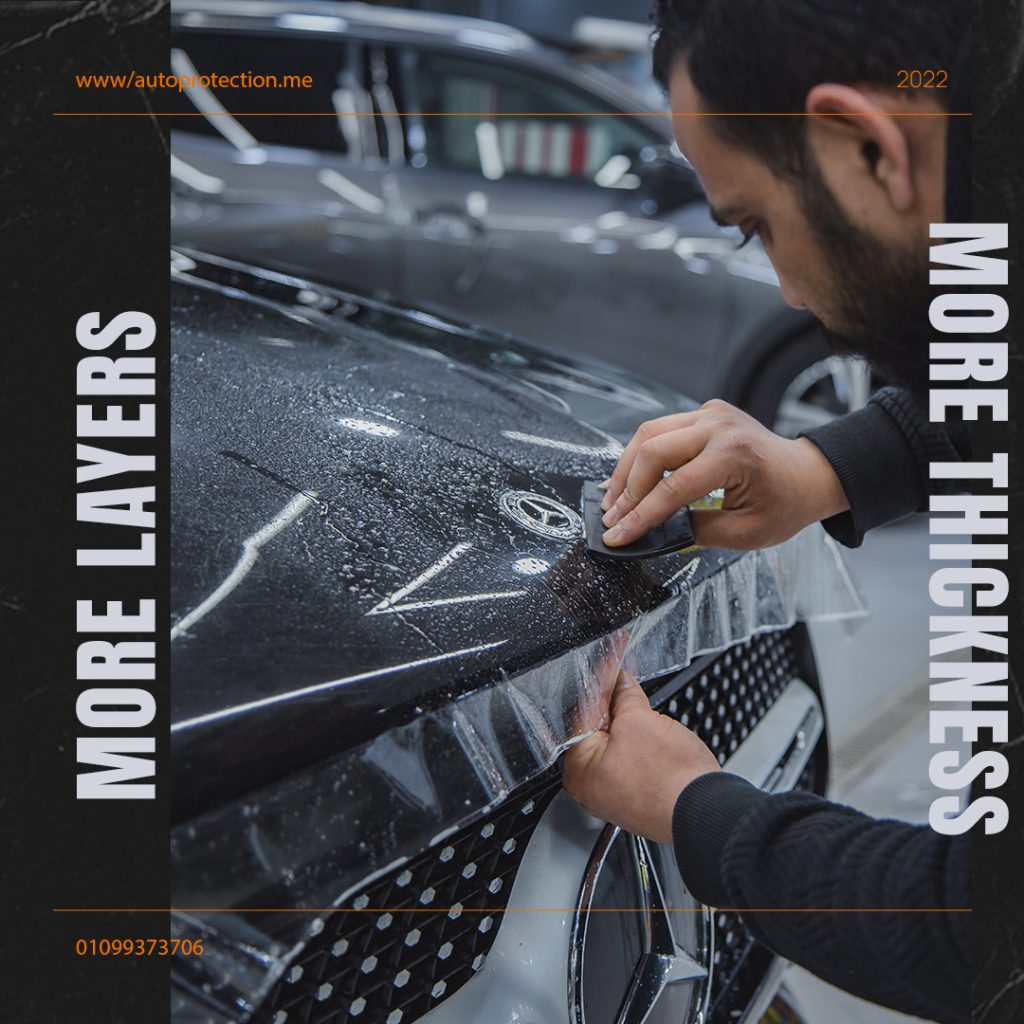 Paint protection film Series (PPF, clearcoat) is a patient transparent coat made of  thermoplastic urethane with outstanding self-healing.  This invisible layer is often applied to the original painted surfaces of a new or used car to protect the paint from chips, splashes of insects, and light wear and tear. This film is also used in airplanes, motorhomes, mobile phones, electronic devices, screens, motorcycles, and many other areas.
Where can it be applied?
Pro Series is commonly used in high-impact areas of vehicles, such as the hood, front fenders, front bumpers, side mirrors, rocker panels, door bottoms, and rear guards. This is because these particular panels are more susceptible to damage caused by stone chips and other forms of road debris from other vehicles when driving near structures and even to self-inflicted damage caused by simple driving since dirt is inevitably thrown by tires.
What is the importance of PPF Pro Series?
It safeguards delicate and painted areas of the vehicle from scratches, rock chips, etc. Watch the video for accidents.
The self-healing technology provides unparalleled scratch resistance. Watch the test here
Hydrophobic properties make it easy to clean. due to water repellent.
maintains exceptional clarity with exceptional non-yellowing PPF.
It protects the car from automotive fluid stains and road tar stains.
Toughest PPF in the world with a 3000 PSI (pound per square inch) long-lasting quality.
Free maintenance. Watch out the video for free services
Prevent punishing outdoor weathering, including harsh ultraviolet harmful effects. The ONE AND ONLY FILM that blocks 99.9% of UV rays.
Perfect for bumper covers, door handle cavities, side mirrors, hoods, door edges, trunk strips, and rocker panels.
Zero orange peel provides optimal clarity and preserves the surface's original appearance.
installed by trained 3M technicians.
The film does not alter the vehicle's color or design elements.
Backed by a 10-year warranty.
3M improved adhesive quality for long-lasting protection and enables easy removal of the PPF. 3M Scotchgard™ Pro Series provides excellent protection for automotive paint from the elements, including harsh! Our Pro Series film has a special self-healing formula that makes small scratches disappear on their own. 3M PPF provides an exceptional shield for scratches, chemical stains, weather, and abrasion, helping to preserve the car's high-quality gloss in showrooms for many years to come.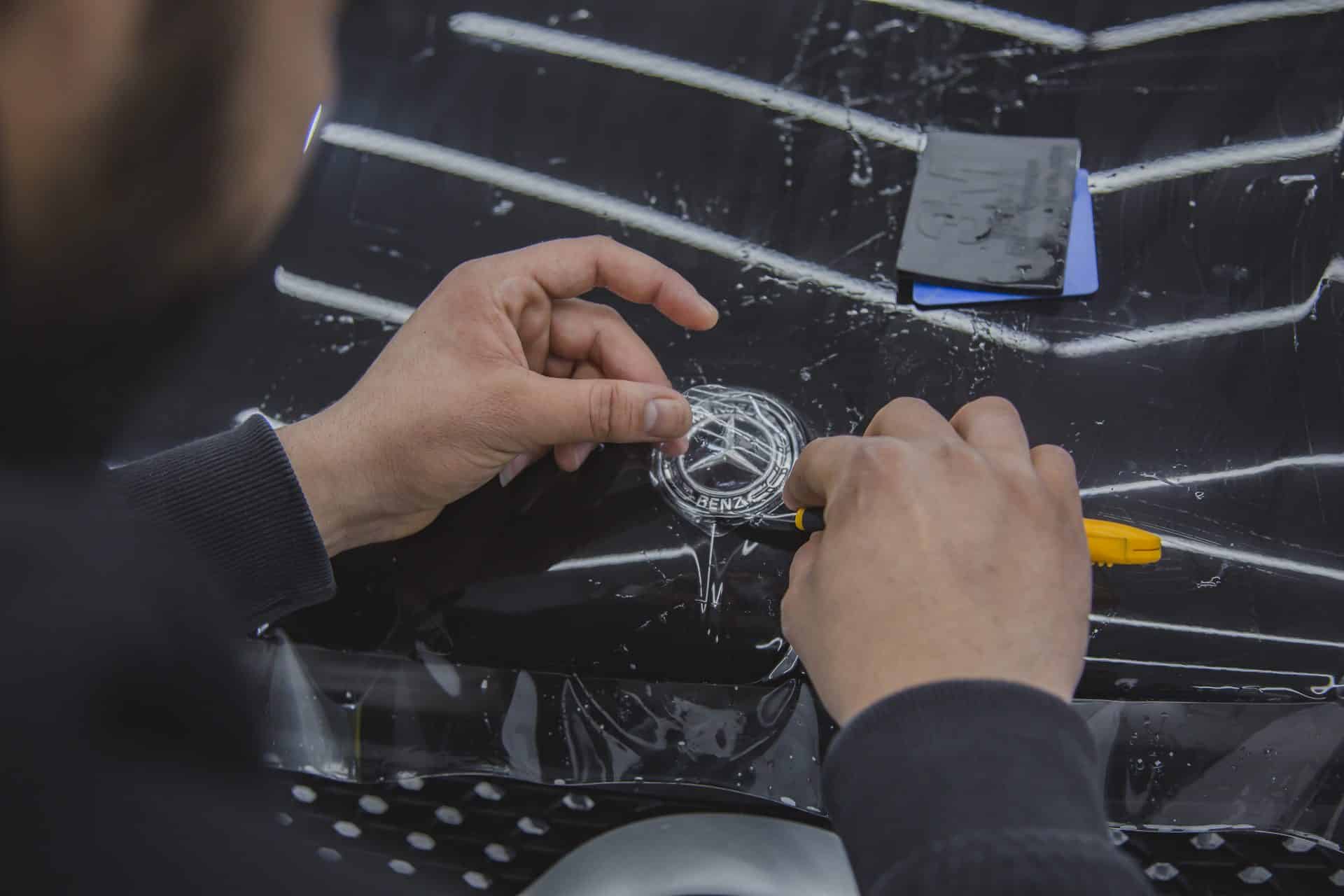 Pro Series is The Highest Level of Protection – Think out of the box
As mentioned earlier, the highest level of protection offers the highest levels of scratch resistance, clarity, and durability of any of our 3M (PPF). Watch this video for before-and-after accident & how we can protect a lot of cars.
Its specially formulated clearcoat provides excellent clarity to preserve a vehicle's color and design characteristics. It is a flexible that lasts a long time even in the toughest conditions and has a 10-year guarantee of high-quality protection. Scotchgard™ Pro Series paint protection film provides advanced protection for exposed automotive paint for punishing outdoor weathering.
These 250 microns polyurethane protective layer is reinforced with a durable urethane clear coat that provides additional protection against harsh UV negative effects and relative humidity. It comes with a clear acrylic pressure-sensitive adhesive (PSA) on one side that easily and safely adheres to automotive paint systems and protects the underlying paint from outside bad effects.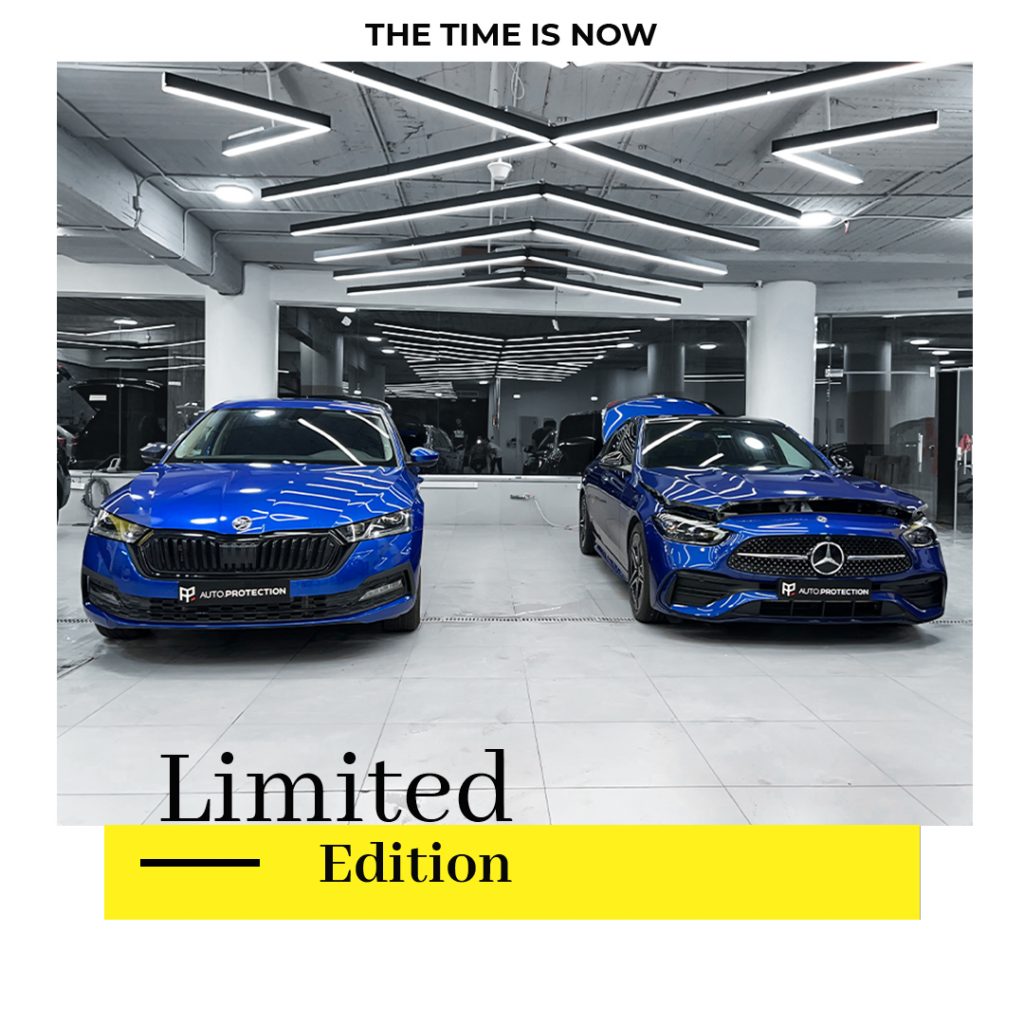 Out of Sight Defense paint protection film-Up to 300 Pound per square inch
Scotchgard™ Pro Series contains a heavy-duty backing that offers excellent abrasion, puncture, and tear resistance, as well as high heat, fluid stain, harsh ultraviolet, moisture resistance, and road tar stains; watch out for this video test.
When applied, the transparent ppf layer is not distinguishable compared to the original finish. The tough and durable polyurethane film offers exceptional conformability to contours and is an excellent choice for maintaining the look of the new car desired by owners. watch out for this video on how we install films.
Scotchgard™ Pro Series films are maintenance-free at our Authorized 3M Center and require no special care. our PPF enables homeowners to wash and wax as usual. watch out for this video on free after-sale services.
Ten-Year Warranty
When installed by a certified reputable Installer, Scotchgard™ Pro Series comes with a 10-year warranty that covers defects such as bubbling and cracking, blistering, and adhesive problems. Only authorized dealers can issue a warranty card.
Leave it to the professionals
3M certified installers use a portfolio of thousands of samples of high-quality, fit-tested PPF kites. We offer hands-on installation training from an authorized 3M reseller onsite, as well as videos and ongoing training information.
Car Protection Pros
Pre-cut kits are the best solution for saving time. It must be purchased from an authorized dealer to make sure it is the original one. You can also ask for kits for:
Bumper
Door edges
Rocker panels
Rear bumper
A-pillars
Bumper
Door cups
Door edges
Door handle cavity
Fog lights
Headlights
Partial/full fender panels
Partial or full hood
Rocker panels
Roof
Side pillars
Taillights
Trunk and trunk ledge